I have another new necklace in the shop!
I was in the mood for some sparkle so I turned to my sapphire section in my bead box.
I do love sapphires - the only gemstone harder than a sapphire is diamond. For this piece I used Tundra sapphires in rich autumnal shades of yellow, orange, merlot and hunter green. I complimented them with some sparkling Songia sapphires in bold, bright yellows and golds.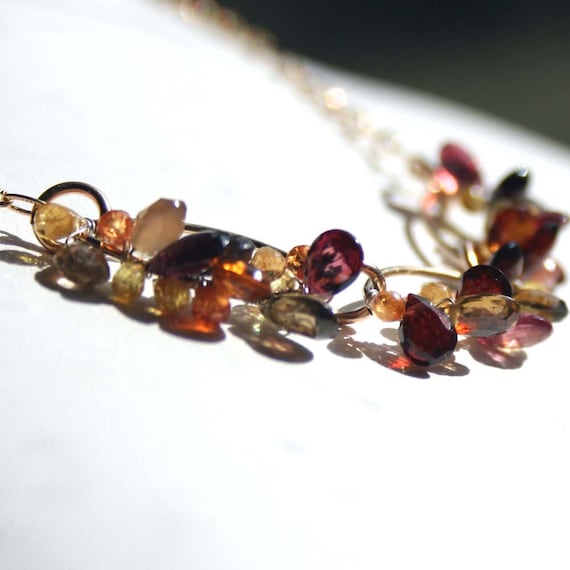 I wrapped the gemstones to gold fill ovals with argentium sterling silver wire - it resists tarnishing so the contrast between silver and gold will remain.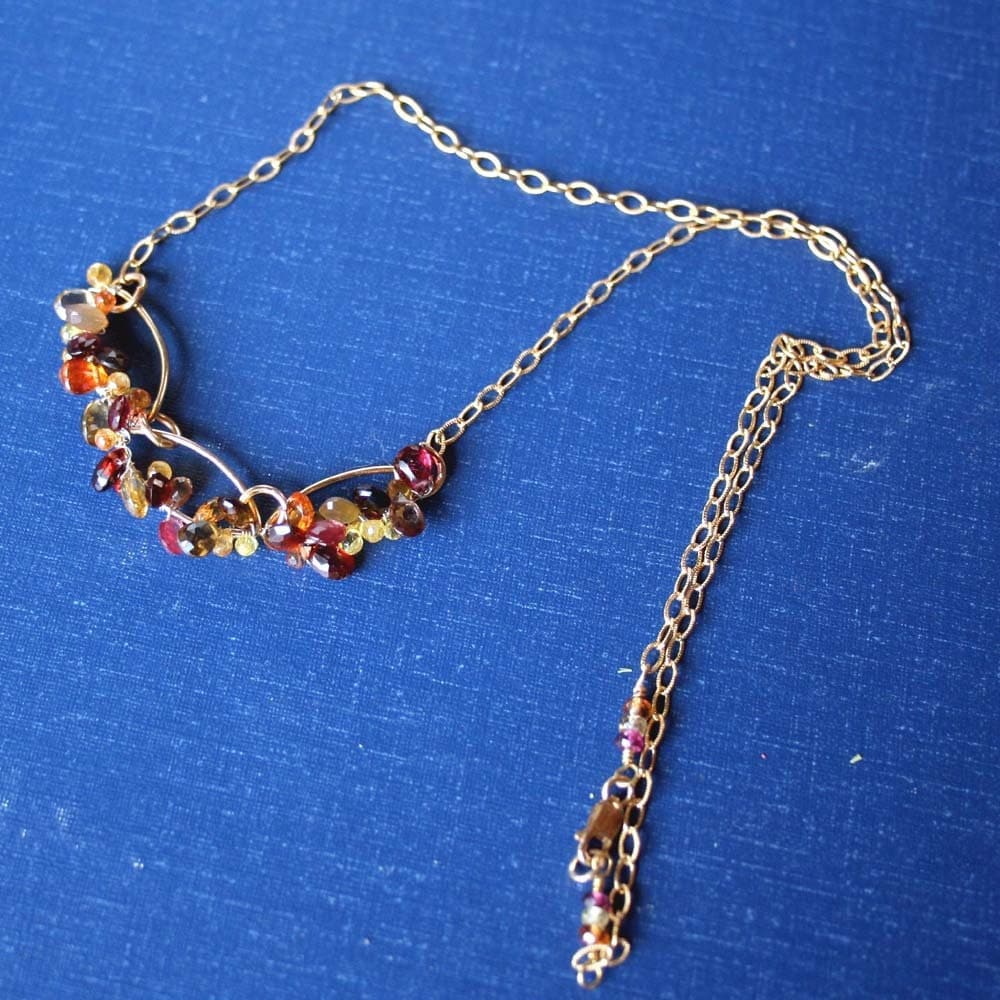 It's a deceptively simple necklace but when it hits the sunlight the sapphires explode with sparkle and color. As soon as some more spare time shows up I'll be making some earrings with more of these beautiful sapphires.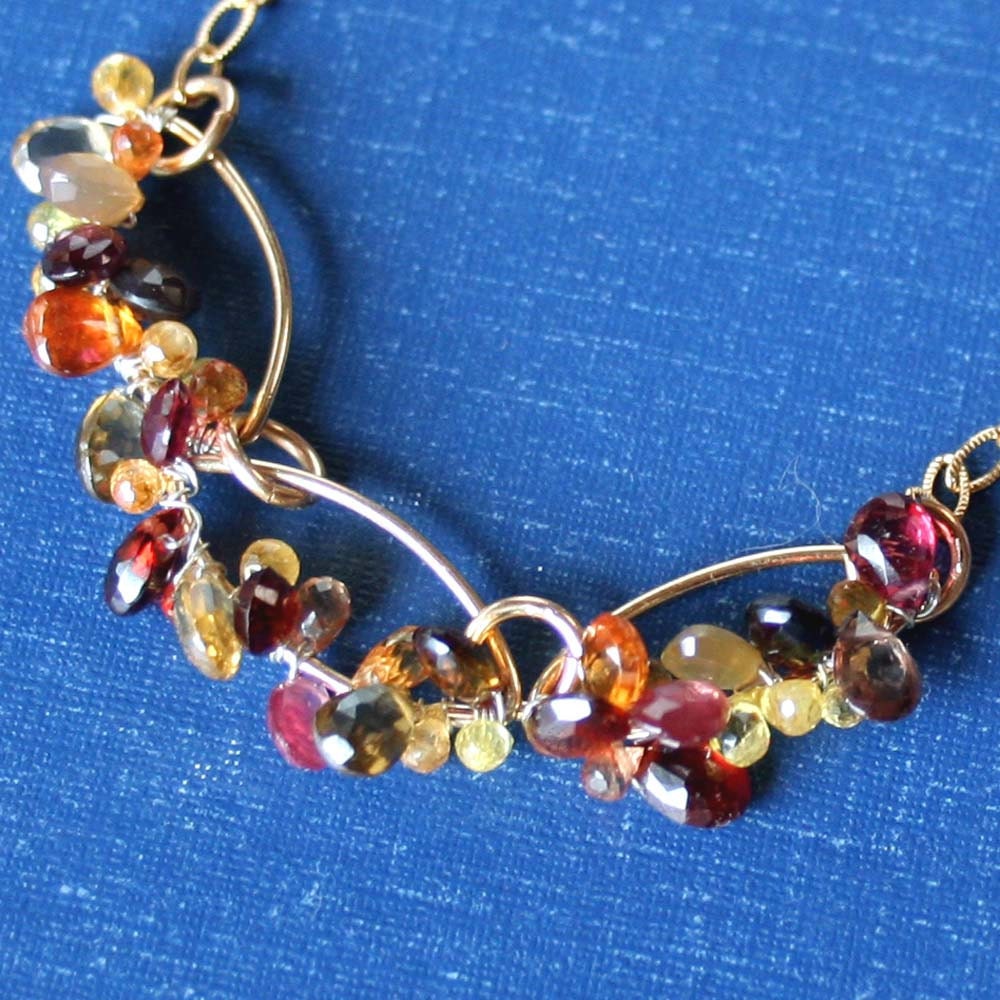 For now, you can find the sapphire necklace in my shop, Broken Teepee Designs. You can click on any of the photos to be taken to the listing.
I still have one 50% off coupon left. If you are interested just contact me!!!!