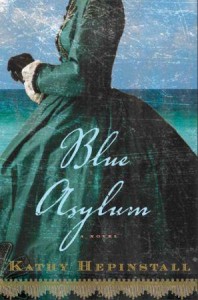 About the Book:
• Hardcover: 288 pages
• Publisher: Houghton Mifflin Harcourt (April 10, 2012)
Amid the mayhem of the Civil War, Virginia plantation wife Iris Dunleavy is put on trial and convicted of madness. It is the only reasonable explanation the court can see for her willful behavior, so she is sent away to Sanibel Asylum to be restored to a good, compliant woman. Iris knows, though, that her husband is the true criminal; she is no lunatic, only guilty of disagreeing with him on notions of justice, cruelty, and property.
On this remote Florida island, cut off by swamps and seas and military blockades, Iris meets a wonderful collection of residents— some seemingly sane, some wrongly convinced they are crazy, some charmingly odd, some dangerously unstable. Which of these is Ambrose Weller, the war-haunted Confederate soldier whose memories terrorize him into wild fits that can only be calmed by the color blue, but whose gentleness and dark eyes beckon to Iris?
The institution calls itself modern, but Iris is skeptical of its methods, particularly the dreaded "water treatment." She must escape, but she has found new hope and love with Ambrose. Can she take him with her? If they make it out, will the war have left anything for them to make a life from, back home?
Blue Asylum is a vibrant, beautifully-imagined, absorbing story of the lines we all cross between sanity and madness. It is also the tale of a spirited woman, a wounded soldier, their impossible love, and the undeniable call of freedom.
About the Author:
Kathy Hepinstall is the author of three previous novels, The House of Gentle Men (a Los Angeles Times bestseller), The Absence of Nectar (a national bestseller), and The Prince of Lost Places. She is an award-winning creative director and advertising writer, whose clients have included top brands in American business. She grew up in Texas.
My Opinion:
Blue Asylum tells the tale of a woman who dared to stand up to her husband and in doing so was deemed insane. It was a time in history when women were considered crazy when they did not conform to the norms of society; suffragettes were sent to insane asylums, women who contradicted men were sent to insane asylums. It was plain considered insane to contradict a man. In this tale Iris Dunleavy thinks she has found the perfect life by marrying her plantation owning husband despite the fact that she is against slavery. She believes his platitudes of how he treats his people like family and she knows she will be able to change him.
We all know how much ANY woman can change a man now, don't we?
Turns out Iris married a pig and as she tries to runaway with some of the slaves on the plantation she is caught, brought to try and found insane because she didn't obey her church attending, community leader husband. He sends her to an asylum on Sanibel Island in Florida to be "cured" of her ills. There she meets a very interesting mix of characters and the doctor running the place. But is he any less crazy than the inmates?
This book is so evocative of its place and its place in time you can feel the desperation Iris suffers KNOWING she is not crazy as well as the warm breezes coming off the ocean. Ms. Hepinstall knows how to use words to create a mood, to create a feeling and to set a scene. From the details of Iris' dress to the descriptions of the shells that the doctor's son collects to keep himself occupied you can easily picture everything in your mind.
The characters are colorful and well defined and despite only meeting some of them briefly they leave their mark on the story and stay with you as the main players act out their story. It was not a time kind to the insane. Iris of course, was not insane and her love interest Ambrose is at the asylum due to a horrifying incident he suffered during the Civil War. It was not a period known for dealing with PTSD....
In spite of its topic this was a delightful book, full of hope but many things are left unanswered. I don't want to spoil plot points but I have several questions after finishing the book and that rankles. It did not seem a book that would lead to a sequel so this is a touch bothersome. But a minor bother in the overall scheme of life. It should not deter from reading a truly unique and very interesting book.
You can see the rest of the Tour Schedule HERE
You can purchase Blue Asylum at Amazon.com
The Giveaway:
One lucky reader will win a copy of Blue Asylum. How do you win? It's easy! Just click on "read more" and jump on the Rafflecopter. If you are here by direct link the 'copter is waiting. Good luck!
a Rafflecopter giveaway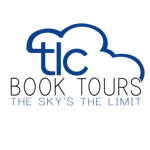 Disclosure: I received a copy of Blue Asylum gratis from TLC Book Tours. Any opinions expressed are my honest opinions and were not impacted by my receipt of the free book. I received no compensation for this post.