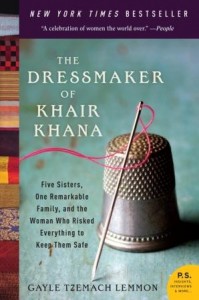 About the Book:
• Paperback: 304 pages
• Publisher: Harper Perennial (March 20, 2012)
Kamila Sidiqi's life changed overnight when the Taliban seized control of Afghanistan. After her father and brother were forced to flee, she became the sole breadwinner for her five siblings. Banned from school, confined to her home, and armed only with determination, she picked up a needle and thread to create a thriving business that saved their lives.
The Dressmaker of Khair Khana tells the incredible true story of this unlikely entrepreneur who mobilized her community under the Taliban. A story of war, it is also a story of family, faith, and resilience in the face of despair. These women are not victims—they are the glue that holds families together; they are the backbone and the heart of their nation. Kamila Sidiqi's journey will inspire you, but it will also change the way you think about one of the most important political and humanitarian issues of our time.
About the Author:
Gayle Tzemach Lemmon is a Fellow and Deputy Director of the Women and Foreign Policy Program at the Council on Foreign Relations and a contributing editor-at-large at Newsweek and The Daily Beast. Her reporting on conflict and post-conflict zones— including Afghanistan, Bosnia, and Rwanda—has been published in the New York Times, Financial Times, International Herald Tribune, and elsewhere. She lives in Los Angeles.
My Opinion:
The Dressmaker of Khair Khana is a story of hope. It chronicles the lives of a family of daughters left in Afghanistan with their young brother when the Taliban take over Kabul. Their father had been a supporter of the previous regime and was therefore a target. So were their older brothers. It was felt that they were safer staying in the city rather than trying to get them over the border.
When money starts running low and womens' freedoms become more and more restricted the second daughter Kamila knows she needs to do something not only for her family but for the women of her neighborhood. But what can she do? Despite the Sharia laws that require women to wear a chadri (or burqua) they still have a fashion sense and want to wear pretty clothes underneath so Kamila decides to learn to sew. And learn she does. Her sister was already a rather well known seamstress so she had a good teacher. Kamila learns quickly and soon has a beautiful sample to take to the shops.
But as a woman she cannot go out alone - her younger brother acts as her escort and despite laws forbidding it Kamila manages to negotiate with several shopkeepers for commissions. She slowly but surely builds a tailoring business that keeps her family going and employs a number of women in the neighborhood.
The book is a very emotional read as you understand just how difficult it is for women of intelligence trying to live such a restrictive life. The women of Afghanistan had been allowed to go to school and to work before the Taliban came in and made them nothing more than afterthoughts. That did not stop them from using their brains and their skills to keep their families going.
After the Taliban were forced out some rights were returned and Kamila went on to even bigger and better projects to help the women of her country. She is truly a woman to be applauded.
You can see the rest of the Tour Schedule HERE
You can purchase The Dressmaker of Khair Khana at Amazon.com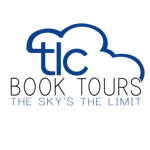 Disclosure: I received a copy of The Dressmaker of Khair Khana from TLC Book Tours. Any opinions expressed are my honest opinions and were not impacted by my receipt of the free book. I received no monetary compensation for this post.