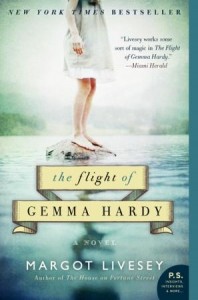 About the Book:
• Paperback: 480 pages
• Publisher: Harper Perennial (June 26, 2012)
Taken from her native Iceland to Scotland in the early 1950s when her widower father drowns at sea, young Gemma Hardy comes to live with her kindly uncle and his family. But his death leaves Gemma under the care of her resentful aunt, and she suddenly finds herself an unwelcome guest. Surviving oppressive years at a strict private school, Gemma ultimately finds a job as an au pair to the eight-year-old niece of Mr. Sinclair on the Orkney Islands—and here, at the mysterious and remote Blackbird Hall, Gemma's greatest trial begins.
A captivating homage to Charlotte Brontë's Jane Eyre, The Flight of Gemma Hardy is a sweeping saga that resurrects the timeless themes of the original, but is destined to become a classic all its own.
About the Author:
Margot Livesey is the acclaimed author of the novels The House on Fortune Street, Banishing Verona, Eva Moves the Furniture, The Missing World, Criminals, and Homework. Her work has appeared in The New Yorker, Vogue, and The Atlantic, and she is the recipient of grants from both the National Endowment for the Arts and the Guggenheim Foundation. The House on Fortune Street won the 2009 L. L. Winship/PEN New England Award. Livesey was born in Scotland and grew up on the edge of the Highlands. She lives in the Boston area and is a distinguished Writer-in-Residence at Emerson College.
My Opinion:
Gemma Hardy is a young girl living in a world changing around her and swirling with secrets. Her parents have died and her kindly uncle has taken her to live with him and his family but now he has died and her aunt treats her like some kind of leech. She is sent off to a boarding school, ostensibly on scholarship but in reality as nothing more than cheap labor for the school. When the school closes due to financial troubles Gemma finds an au pair position for a wild girl in the far off Orkney Islands where all is not as it seems and Gemma learns more about life than she might want to.
What a delight of a book! I fell in love with poor little Gemma and all that she represented. Her struggles to define herself as she moved through a life not always in her control made for a fascinating novel. At times I forgot just how young this character was - and how young the children of this era were that were sent into these institutions and into forced labor as depicted in the novel. It was a horrible period in history for orphan children.
Gemma is a bright girl and figures a way around the difficulties in her life and Ms. Livesey has a way with words. The tone is set early on and it's almost as if there is a movie playing in your head instead of book in your hand. The combination of her descriptive abilities and the characters just get you lost in the story. I read the book in two bursts over two days. If I had started it earlier on the first day I would have finished it in one. It was only the fact that I couldn't keep my eyes open any longer that made me put it down.
The characters are all interesting - even the ones you want to hate. People who only make minor appearances leave an impression because they are well drawn. I just loved everything about the book. It's another one I'll be keeping to read again. (That's two great books in a row for me. I love that!)
You can see the Tour Schedule HERE
You can purchase The Flight of Gemma Hardy on Amazon.com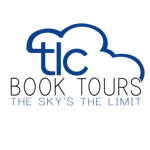 Disclosure: I received a copy of The Flight of Gemma Hardy from TLC Book Tours. Any opinions expressed are my honest opinions and were not impacted by my receipt of the free book. I received no monetary compensation for this post.