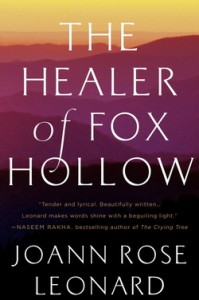 About the Book:
Paperback: 304 pages
Publisher: Vantage Point (July 1, 2012)
According to folklore in the Smoky Mountains, "When you enter the world with your feet pawing the air before your eyes can see where to put them, it's a strong sign you'll lose your way from time to time."
Right from the start, Layla Tompkin's way forward is full of detours after her mother dies in breech birth, leaving only her and her devoted, sorrowful father, Ed. Then, at the age of five, Layla is rendered mute after a devastating injury.
"God is leading Layla to speak in new tongues," proclaims Pastor Simpson at the local serpent handling church. Soon after, Layla is found to possess the gift of healing and her reputation spreads. Even Doc Fredericks, the area's skeptical physician, is forced to re-examine scientific tenets when Layla's healing touch is the only treatment that brings relief to his son Brian, whose legs were blown off by a landmine in Vietnam.
Doubt and the miraculous, loss and survival, hurt and forgiveness collide when a secret challenges what everyone holds true, leaving Layla, her family and the community profoundly changed in a story about what it means to be truly healed.
About the Author:
Wisconsin born JOANN ROSE LEONARD was Texas-raised and has chigger bite scars to prove it, theatre-trained and frostbitten at Northwestern University, and worked as an actress in New York. She studied mime in Paris with Marcel Marceau while dubbing films into English to earn her daily baguette; raised 9 kids (2 human, 7 goats) in State College PA, where she was founder and director of MetaStages, the youth theatre program at Penn State University, and, with her husband, Bob, a retired professor and theatre director, has relocated to CA to be nearer their sons, Jonathan (DJ Child, an award-winning music producer and founder of the multi-media company, Project Groundation) and Joshua (actor/filmmaker including The Lie, Higher Ground and The Blair Witch Project.) Joann is author of The Soup Has ManyEyes: From Shtetl to Chicago; One Family's Journey Through History, "From Page to Stage," a chapter in Holt Rinehart Winston's Elements of Literature and two collections of multicultural plays, "All the World's a Stage Volumes I & II" (Baker's Plays). In her research for The Healer of Fox Hollow, Joann discovered that the truth the novel is based upon is infinitely stranger than the fiction she wrote.
My Opinion:
Layla lives with her father Ed in a small house in a rural area of the Smokey Mountains. Her mother died while giving birth to her but she and her father have managed to get along through life as best they can. Ed loves Layla and cares for her with all the love a father can have. While he works he leaves her with the neighbor family. A very religious group who go to a church of "snake handlers." Ed isn't much for church but feels Layla needs some religious instruction so he sends her off with this family so she can learn about the Bible.
One night Layla wakes up screaming and Ed rushes into her room to find her covered in blood. He rushes her to the doctor to find that she has suffered a strange and horrifying injury. Out of her suffering though, comes Layla's ability to heal people. She uses her skill and is used for her skill throughout her childhood until she reaches adulthood and then she starts learning how to heal herself.
I found myself completely lost in Layla's story. While at turns shocking and sad it was also uplifting and full of hope. Ms. Leonard managed to capture the essence of childhood and wrap it all up into this hurting, mute character and let her speak without talking. The writing takes you into the magical place that is the Smokey Mountains; if you haven't been through the area you really need to see them. There is a true sense of the time period as well. A time before cell phones and computers when life moved more slowly.
I didn't want the story to end and if I had to put the book down it was an almost physical leave taking as the writing had wrapped me up and sucked me into Layla's world. I didn't see the twists coming and I had tears in my eyes at the end. Not many books engender that reaction from me. I'm keeping this one for another read. It's magic in a paper cover.
You can see the Tour Schedule HERE
You can purchase The Healer of Fox Hollow on Amazon.com
The Giveaway:
One lucky reader will win a copy of The Healer of Fox Hollow. How do you win? It's easy! Just jump on the Rafflecopter. Good luck!
a Rafflecopter giveaway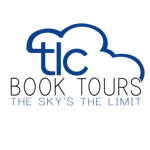 Disclosure: I received a copy of The Healer of Fox Hollow from TLC Book Tours gratis. Any opinions expressed are my honest opinions and were not impacted by my receipt of the free book. I received no monetary compensation for this post.