I'm back with another great giveaway from the great folks from Chicken Soup for the Soul. This month (and it should have been July - I'm late) I have three great titles for you:
Weight Loss and Fitness for Women Over 50
Inspiring Chicken Soup for the Soul stories and accessible leading-edge medical information from Dr. Suzanne Koven of Harvard Medical School. Women over 50 fight menopause, creaky joints, busy lives, and other factors that interfere with their quests for weight control and fitness. These advice-filled stories from women over 50 who have figured out how to get fit are combined with Dr. Koven's practical advice and medical information. You won't have any more excuses!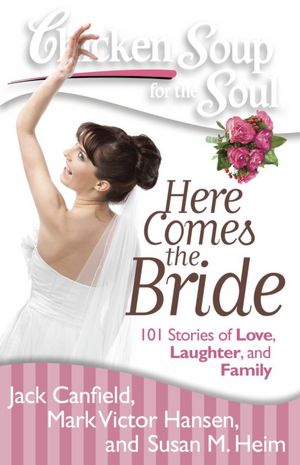 101 Stories of Love, Laughter and Family
The wedding day, and each day leading up to it, is a special and exciting time. In this collection of 101 heartwarming and hilarious stories, brides and grooms, families and friends share their memories of the big day. With stories about everything from the proposal, to the planning, to actual wedding day events, the honeymoon, and all the joys and frustrations in between, this book will delight and encourage any bride or newlywed. A great gift for bridal showers, engagements, and weddings!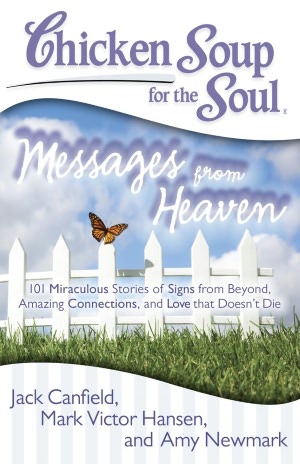 101 Stories Miraculous Stories of Signs from Beyond, Amazing Connections, and Love that Doesn't Die
When our loved ones leave this world, our connection with them does not end. Death takes away their physical presence, but not their spirits, and we often sense them after they have gone. Sometimes when we see or hear from them, they give us signs and messages. Sometimes they speak to us in dreams or they appear in different forms. The stories in this book, both religious and secular, will amaze you, giving you new knowledge, insight and awareness about the connection and communication we have with those who have passed on or those who have experienced dying and coming back.
How do you win? It's easy! Just jump on the Rafflecopter! Good luck.
The first winner chosen will have their choice, then the second winner, etc.
Disclosure: I was sent the books for review or giveaway. I have chosen to give them away.