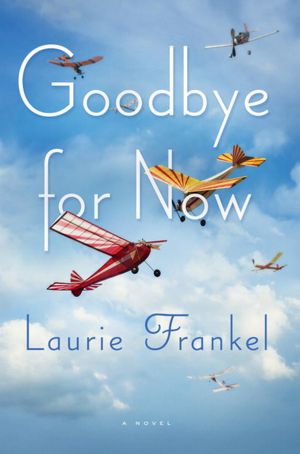 About the Book:
Sam Elling works for an internet dating company, but he still can't get a date. So he creates an algorithm that will match you with your soul mate. Sam meets the love of his life, a coworker named Meredith, but he also gets fired when the company starts losing all their customers to Mr. and Ms. Right.
When Meredith's grandmother, Livvie, dies suddenly, Sam uses his ample free time to create a computer program that will allow Meredith to have one last conversation with her grandmother. Mining from all her correspondence—email, Facebook, Skype, texts—Sam constructs a computer simulation of Livvie who can respond to email or video chat just as if she were still alive. It's not supernatural, it's computer science.
Meredith loves it, and the couple begins to wonder if this is something that could help more people through their grief. And thus, the company RePose is born. The business takes off, but for every person who just wants to say good-bye, there is someone who can't let go.
In the meantime, Sam and Meredith's affection for one another deepens into the kind of love that once tasted, you can't live without. But what if one of them suddenly had to? This entertaining novel, delivers a charming and bittersweet romance as well as a lump in the throat exploration of the nature of love, loss, and life (both real and computer simulated). Maybe nothing was meant to last forever, but then again, sometimes love takes on a life of its own.
About the Author:
LAURIE FRANKEL
is the author of one previous novel,
The Atlas of Love
. She lives in Seattle with her husband and young son.
My Opinion:
Sam is a very talented software engineer working for an online dating company when he is asked to create an algorithm that matches people with their perfect mate. He does so and is promptly fired because all of the company's profits were in people coming back for more dates. Before he was let go though, he tried it on himself and he meets his soul mate, Meredith.
Soon after they meet Meredith's beloved grandmother Livvie dies and she is bereft. Sam doesn't like seeing her that way so he puts his brilliance to work to design another algorithm that seemingly recreates Livvie. Meredith can email her and video chat as long as she stays with subjects they had previously discussed.
Meredith's cousin Dash sees possibilities in the program so they the three of them create a business called RePose where people can commune with their Dead Loved Ones. But they find that mourning WITH the dead is not as simple as it might seem.
This book is unique in topic and tone. It also takes on the topic that most people are most afraid to discuss and presents an open discussion about death in a rather amusing manner. In truth, I find the concept of RePose truly creepy but perhaps it's my age. I was not born in the time of the computer. Death and dying are facts of life and trying to ignore them doesn't help. The writing is sharp and the characters are all well developed and you really start to care for them.
You can preorder Goodbye for Now at Amazon.com
The Giveaway:
One lucky reader will win a copy of Goodbye for Now from Doubleday Books. How do you win? It's easy! Just hop on the Rafflecopter! Good luck everyone!
a Rafflecopter giveaway
Disclosure: I received a copy of Goodbye for Now gratis from the publisher. Any opinions expressed are my honest opinions and were not impacted by my receipt of the free book. I received no monetary compensation for this post.