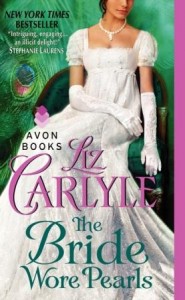 About the Book:
• Mass Market Paperback: 432 pages
• Publisher: Avon (July 31, 2012)
Beneath the elegant façade of Victorian high society, the mysterious men of the St. James Society play only by rules of danger and desire.
Rance Welham, the Earl of Lazonby, has survived scandal and disgrace, even evading the Queen's justice at the end of a hangman's rope. Now he's about to gamble everything on something far more dangerous—desire.
An exotic and elegant beauty, Lady Anisha Stafford fled her native India to seek refuge within London's secretive St. James Society. But accepting protection from someone called a cold-hearted killer is a double-edged sword . . . especially when he's the most intriguing man Anisha has ever laid eyes upon.
In a world where treachery abounds, no one can be trusted—and no true passion can be denied. Together, these two tempestuous souls will risk their lives for a love that could redeem them . . . or destroy everything they hold dear.
About the Author:
A lifelong Anglophile, Liz Carlyle cut her teeth reading gothic novels under the bedcovers by flashlight. She is the author of seventeen historical romances, including several New York Times bestsellers. Liz travels incessantly, ever in search of the perfect setting for her next book. Along with her genuine romance-hero husband and four very fine felines, she makes her home in North Carolina.
My Opinion:
I haven't read a romance novel in quite a while so I figured it was time I did. I don't recall having read any by Ms. Carlyle in the past but giving my reading volume and my bad brain I'm sure I have. I went through a stage more years ago than I care to count where I read many a historical romance...
In this tale we meet Lady Anisha Stafford, recently returned to England after the death of her husband. She has come back to family - namely her brother a member of a mysterious group called the St. James Society. He is not available to meet her upon her arrival so he sends his friend,
Rance Welham, the Earl of Lazonby, a man with a very nasty past. Of course it's love at first sight for both of them but the rules of society decree that THEY CAN'T BE TOGETHER.
Anisha decides to help Rance clear his name from the murder his purportedly committed even though he has been supposedly exonerated. HE won't feel he is free until he finds the real killer. And so they embark upon a dangerous path to find who did the killing of Percival. (Percival?!)
I will say that while the tale conformed to the boy meets girl, etc., plot line it was not as predictable as it might have been. There was a modicum of change in the manner leading to the requisite happy ending. I had hoped for more from Rance but all he seemed to do was drink, complain and lust after Anisha. She was at least an interesting character; like most of her ilk in these books she had intelligence and spunk but her mystical elements and her bits of life from India made for interesting character development.
It was, overall a satisfactory beach read. I understand that this might be part of an ongoing series and perhaps that might be part of my dissatisfaction - there was a certain feeling of not always understanding what was going on with all of the ancillary characters.
You can see the Tour Schedule HERE
You can purchase The Bride Wore Pearls on Amazon.com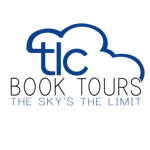 Disclosure: I received a copy of The Bride Wore Pearls from TLC Book Tours gratis. Any opinions expressed are my honest opinions and were not impacted by my receipt of the free book. I received no monetary compensation for this post.