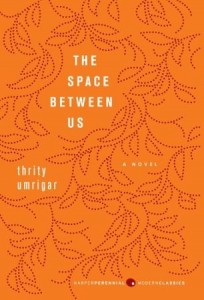 About the Book:
Poignant, evocative, and unforgettable,
The Space Between Us
is an intimate portrait of a distant yet familiar world. Set in modern-day India, it is the story of two compelling and achingly real women: Sera Dubash, an upper-middle-class Parsi housewife whose opulent surroundings hide the shame and disappointment of her abusive marriage, and Bhima, a stoic illiterate hardened by a life of despair and loss, who has worked in the Dubash household for more than twenty years. A powerful and perceptive literary masterwork, author Thrity Umrigar's extraordinary novel demonstrates how the lives of the rich and poor are intrinsically connected yet vastly removed from each other, and how the strong bonds of womanhood are eternally opposed by the divisions of class and culture.
About the Author:
Thrity Umrigar is the author of three other novels—
The Space Between Us
,
If Today Be Sweet
, and
Bombay Time
—and the memoir
First Darling of the Morning
. A journalist for 17 years, she is the winner of the Nieman Fellowship to Harvard University and a 2006 finalist for the PEN/Beyond Margins Award. An associate professor of English at Case Western Reserve University, Umrigar lives in Cleveland.
My Opinion:
Before I start on the review of the book I want to express that this is one of the nicest books I have received lately in regards to the cover, binding and pages. It has an old-fashioned feel to the pages; they are not smooth on the ends, they have that rough finish you used to find on older books. The cover is stunning in person - I can't begin to express how the flat picture does nothing to convey the depth of the book you hold in your hand.
Now on to the story. It was amazing. A book I found myself still thinking about days after I had turned the final page. It is not a happy or light or breezy book by any definition but it is a book where the writer's way with words enters into your thoughts and you find yourself thinking about some of life's big questions.
In the novel we meet Bhima, a woman of the slums of Bombay who has not had a very good life. She has worked for years for Sera and her family and feels like part of their family despite not being allowed to sit on the furniture or drink or eat from their dishes. Sera, an upper class woman from a progressive family married into an old fashioned family and found herself being abused by both her mother in law and husband but did nothing about it. Bhima knew all of Sera's secrets and Sera helped Bhima through some of the worst times of her life - including Bhima's current crisis when her 17 year old granddaughter comes home pregnant.
These two women are intimately entwined yet worlds apart. When those two worlds meet they realize just how far apart they truly are. And the fallout is devastating for both of them.
I had a hard time putting this book down and if it hadn't been garden season I think I would have read it all in one sitting. Then I would have read it again. Despite the sadness that pervades the book I was still left uplifted at the end because of the strength of Bhima's character. Don't get me wrong - she is a very hard to like woman but she was formed that way by the forces of her life. I had less sympathy for Sera because the way to change should have been much easier for her being educated and wealthy. She made small inroads but she couldn't make the big ones.
Ms. Umrigar's writing is lyrical. Whether describing the beach or the communal toilet in a slum you get a true feel for where you are in the story. She weaves her words and takes you directly into the lives of her characters; the good, the bad and the ugly. I did see the big ending coming long before the end but it did not detract from the story at all. I would so love to see the follow-up to the lives of Bhima, Sera and Maya.
All of Thrity Umrigar's Books are touring; here are the other two -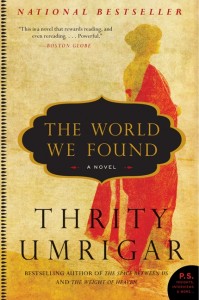 The World We Found
As university students in late 1970s Bombay, Armaiti, Laleh, Kavita, and Nishta were inseparable. Spirited and unconventional, they challenged authority and fought for a better world. But over the past thirty years, the quartet has drifted apart, the day-to-day demands of work and family tempering the revolutionary fervor they once shared.
Then comes devastating news: Armaiti, who moved to America, is gravely ill and wants to see the old friends she left behind. For Laleh, reunion is a bittersweet reminder of unfulfilled dreams and unspoken guilt. For Kavita, it is an admission of forbidden passion. For Nishta, it is the promise of freedom from a bitter, fundamentalist husband. And for Armaiti, it is an act of acceptance, of letting go on her own terms.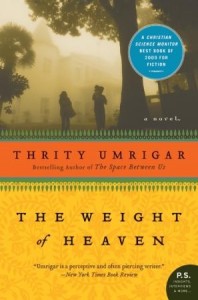 The Weight of Heaven
When Frank and Ellie Benton lose their only child, seven-year-old Benny, to a sudden illness, the perfect life they had built is shattered. Filled with wrenching memories, their Ann Arbor home becomes unbearable, and their marriage founders. Then an unexpected job half a world away in Girbaug, India, offers them an opportunity to start again. But Frank's befriending of Ramesh—a bright, curious boy who quickly becomes the focus of his attentions—will lead the grieving man down an ever-darkening path with stark repercussions.
You can see the Tour Schedule HERE
You can purchase The Space Between Us on Amazon.com
You can purchase The World We Found on Amazon.com
You can purchase The Weight of Heaven on Amazon.com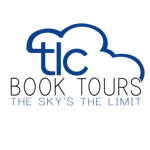 Disclosure: I received a copy of The Space Between Us gratis from TLC Book Tours. Any opinions expressed are my honest opinions and were not impacted by my receipt of the free book. I received no monetary compensation for this post.